JUNIOR ART CLUB
Junior Art Club is for children aged 4-8 years and runs as part of Saturday Art School as well as Tuesdays after school at Hope Bank Works.
This group currently has their collaborative artwork 'Dinosuar World' in a national touring exhibition:
http://www.engage.org/genartupdate
These fun and messy sessions are themed and include a variety of activities. We explore painting, drawing, printing, modeling using clay and junk modeling.  Whilst we often work as a group on large scale pieces the childrenare also encouraged to be  independent in their creativity and develop problem-solving skills as well as improving fine motor skills and dexterity.
The children  make large scale pieces as a group as well as wonderful individual art works which they can't wait to take home!
Sessions are £6 per week. Sign up is for half a term.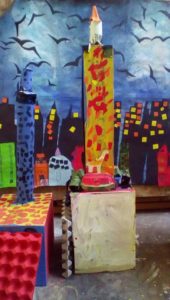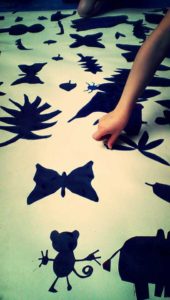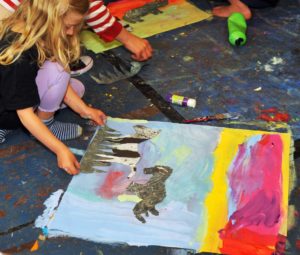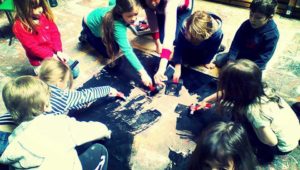 ---

The Children's Art School.  Registered Charity: 1161225