Intermediate  Art Club  for 8-11yr olds
A fun and active group where children can explore a range materials and processes: drawing, painting, printing, modelling, making.
Hands- on, messy and creative, the children are given the opportunity to develop their creativity and  to be ambitious.
We explore a range of 2d and 3d media: charcoal, pencil, paint, clay, animation, collage, junk modelling, costume making..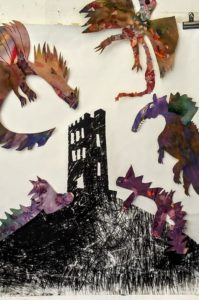 .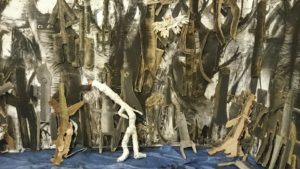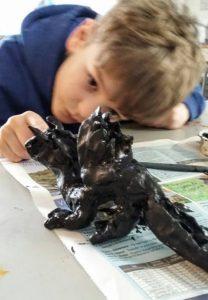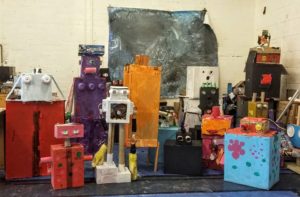 Click here to check out the brilliant big Halloween drawing this groups made: