Byram Arcade Residency- January 2017
We are offering all our clubs and workshops in a second venue in from 2017 with support from a Kirklees Council Art in the Neighbourhood  grant.
This initial 6 month residency at Byram Arcade will focus on working with local children and young people from age 3-16yrs to create a range of 2D and 3D collaborative art works which explore the history, culture and visual environment of Huddersfield, a town shaped by the creative industries. Art works created will be exhibited in a variety of spaces around Huddersfield.
We are really excited to be setting up a space in the beautiful Byram Arcade, where we are sure creativity will flourish.
You can book a place now for any of our clubs (see below).  Bookings are for a half termly block (we follow the school terms). Contact thechildrensartschool@gmail.com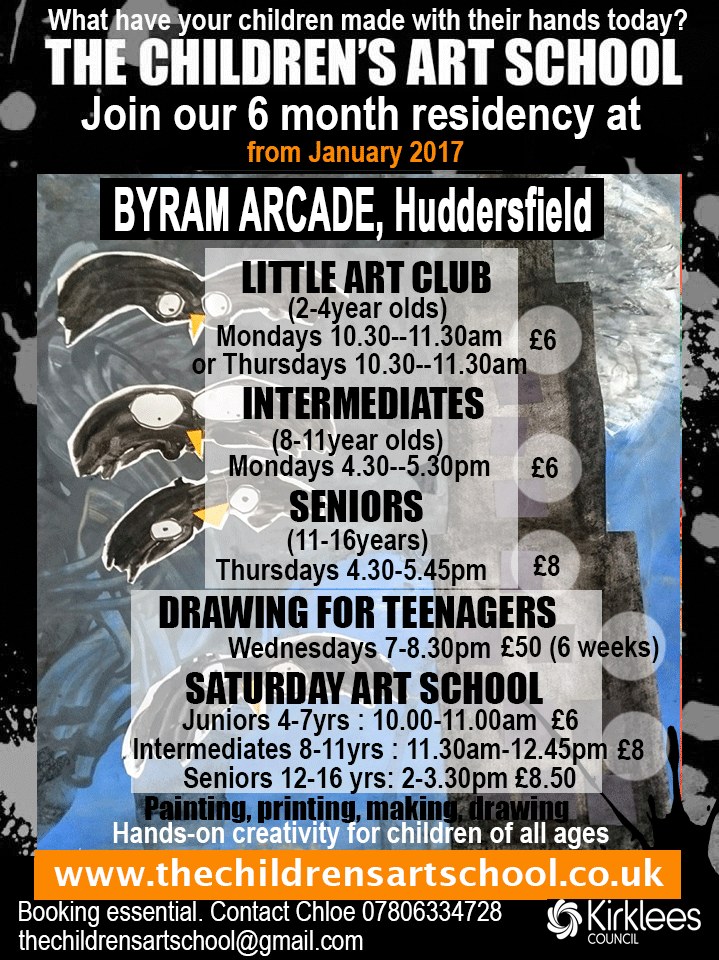 Click here to see what t we have been doing over the past few weeks at Byram Arcade