WOW! What an amazing day!
We are so proud to have been a part of the Holmfirth Arts Festival Creature Carnival Parade..
The Children's Art School provided the 'Bird' section of the parade- here they all are pre-parade but ready to go!!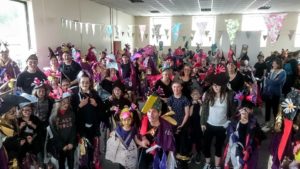 Little Art Club and Juniors were ducklings hatching out of eggs: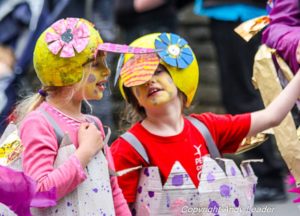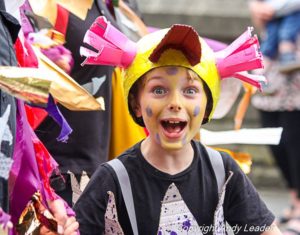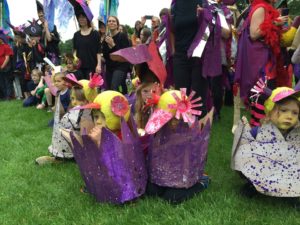 Whilst their grown ups were brilliant as  parent ducks!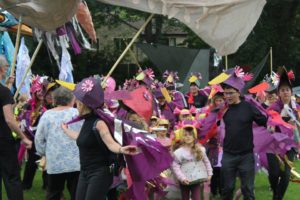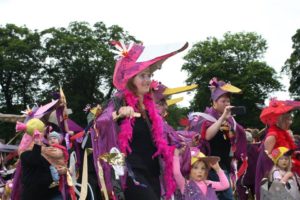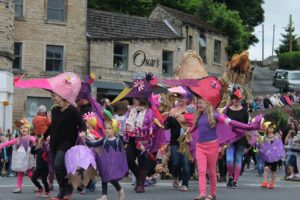 Our intermediate and senior groups were  jackdaws..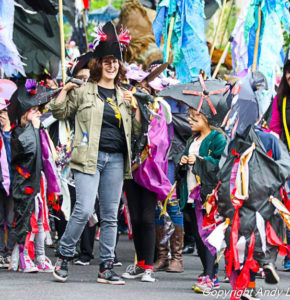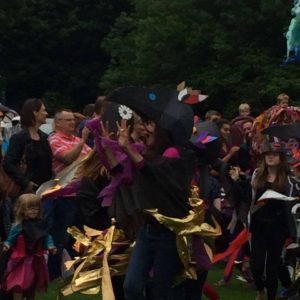 With seniors helping to create the 2 large jackdaw puppets..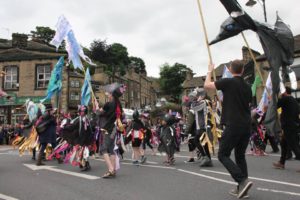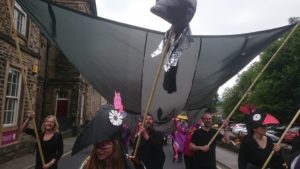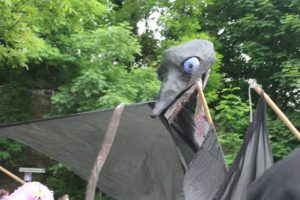 as well as this enormous and beautiful heron ( with a little help from the fabulous Handmade Parade of Hebden Bridge of course!)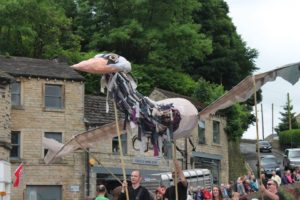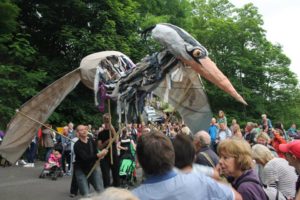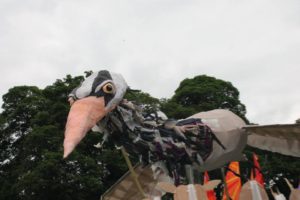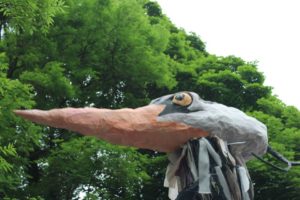 Each group adopted their own special moves for the parade.. here's the herons being herons…!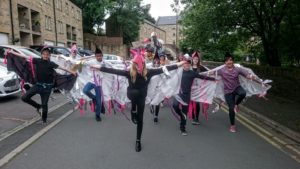 and here's our Wednesday after school group in their amazing 3D ducks and masks…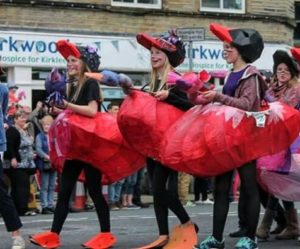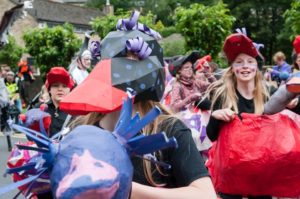 I am so proud that we were a part of the parade. It gave our young artists a chance to show off their skills and to be an inherent part of a live creative event that was inclusive, exciting and spectacular. It drew people together in the most wonderful way and there was no-one who was involved (participant or spectator) that wasn't blown away by it! I particularly loved how the usually self-conscious teenagers forgot to be embarrassed and were as swept up in the event as everyone else and were thrilled to get the opportunity to parade around the ring at the finale at Sands.
A big well done and thank you to everyone involved and for all our children, young people and parents who so willingly came on board and put in loads of hard work…
….see you there next year I hope!
(you can see a film of the parade here: https://www.facebook.com/HolmfirthEvents/videos/1035750379848170/ )